Our Products - Built for developers, by developers™
Our products are designed and built specifically to increase the productivity of the professional developer, but are still appropriate for non-developers looking for an exceptional tool. Try any of our products using our 30-day free trial. All purchases include a year of renewable maintenance.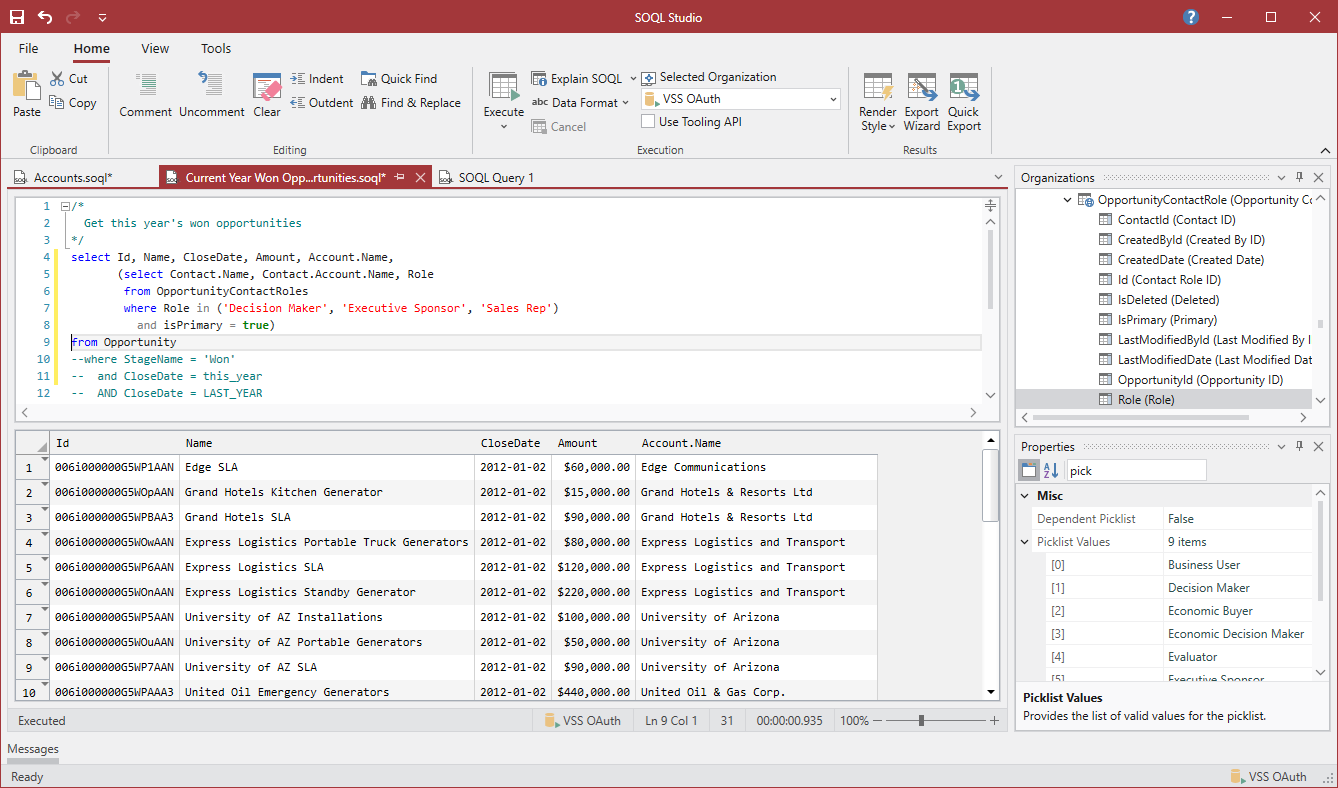 SOQL Studio™
The most complete SOQL query tool available!
Working with a Salesforce.com database? Then take a look at SOQL Studio. The depth and breadth of features is unmatched by any other product in the marketplace. It's the query tool every force.com developer and administrator should have in their toolbox.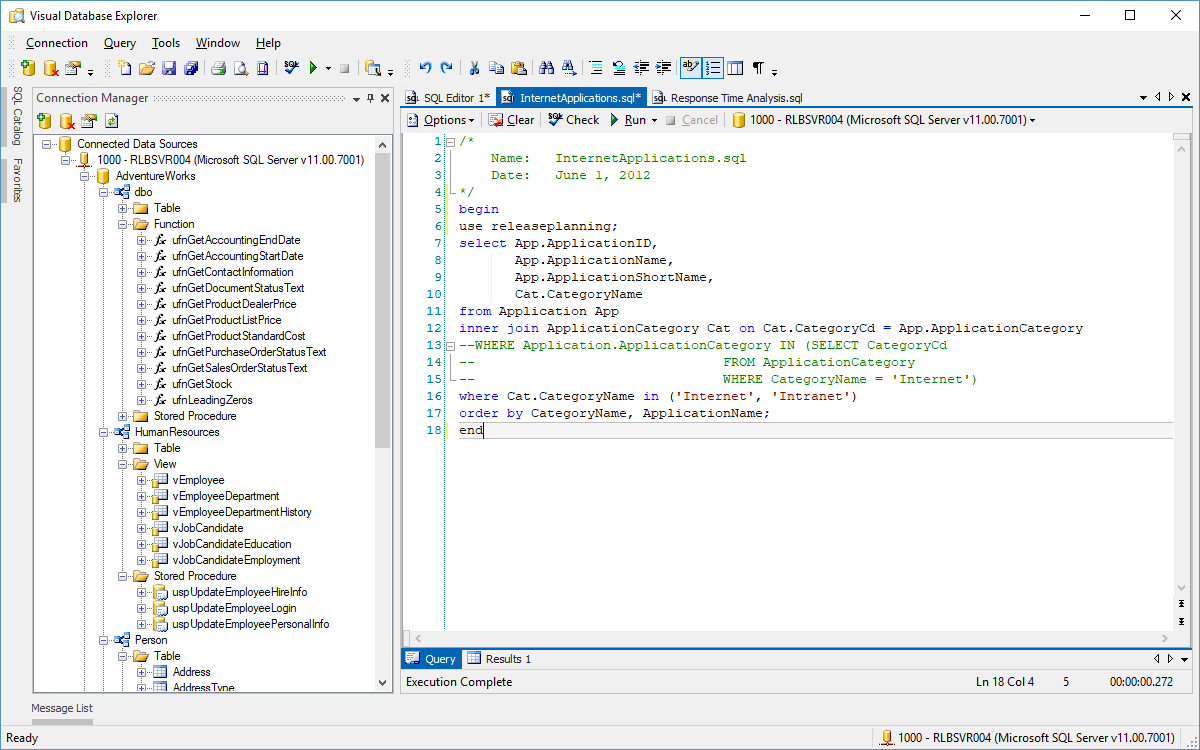 Visual Database Explorer™
The versatile, highly capable SQL query tool from Visual Software Systems.
Look to Visual Database Explorer for a SQL query tool that will fill the requirements of just about any developer who needs to query data using SQL. All the features you need, none that you don't, and a price that won't break the bank.
30 Day Free Trial
You can download and install any of our products for a 30 day free trial. These are not limited versions and there are no nag screens. Our free trial is for fully functional software -- the same exact version available for purchase.
Renewable Maintenance means your purchase is Future Proof
Every software purchase includes one year of free maintenace. This means that your license will extend to all releases of your product, major or minor, for one year from the date of purchase. Be sure to renew your maintenance contract at the end of the one year period to stay up-to-date with product enhancements and regular maintenance releases.