Products - Overview
Products Overview
Built for developers, by developers™
Our products are designed and built specifically to increase the productivity of the professional developer, but are still appropriate for non-developers looking for an exceptional tool. Try any of our products using our 30-day free trial. All purchases include a year of renewable software maintenance.
---
SOQL Studio™
Simply the most complete SOQL query tool available
Working with a Salesforce.com database? You owe it to yourself to take a look at SOQL Studio. With a depth and breadth of features that's unmatched by any other product, you'll find a lot to love. Highly configurable, it connects to production, sandbox and developer edition orgs with ease. The full-featured SOQL editor includes syntax highlighting, single and multi-line comments, industry-leading results visualization and much more. Export results in CSV, XLS/XLSX, XML, or any text format you define. The schema browser provides a wealth of information at the Org, object and field levels - all just a click away.
Simply put, it's the query tool every force.com developer and administrator should have in their toolbox.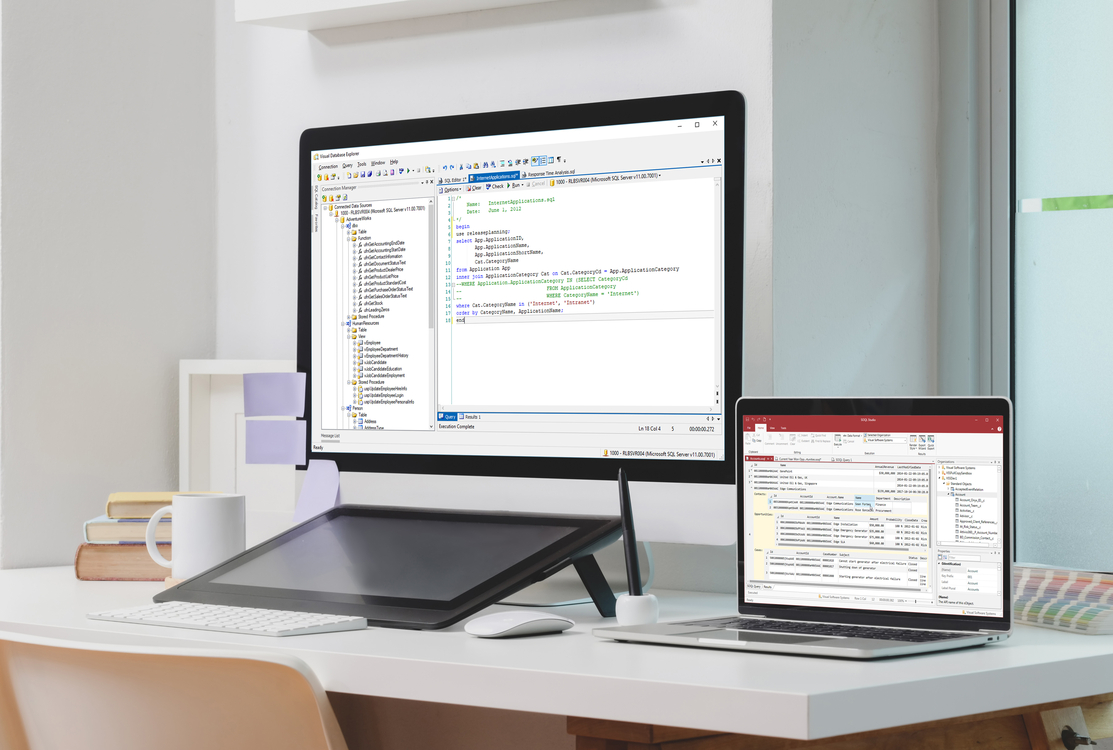 ---
Visual Database Explorer™
The versatile, highly capable SQL query tool from Visual Software Systems
Look to Visual Database Explorer for a SQL query tool that will fill the requirements of just about any developer who needs to query data using SQL. All the features you need, none that you don't, and at a price that won't break the bank.
Software Maintenance
Every software purchase includes one year of free maintenace. This means that your license will extend to all releases of your product, major or minor, for one year from the date of purchase. Be sure to renew your software maintenance at the end of the one year period to stay up-to-date with product enhancements and regular maintenance releases. Software Maintenance renewal contracts are offered at 40% off the current price of a new license.
30 Day Free Trial
You can download, install, and use any of our products for 30 days. These are not limited versions and there are no nag screens. Our free trial is for fully functional software -- the same exact version available for purchase.